A long time coming...
This story starts back in elementary school when I became a finalist in a national cooking contest sponsored by Uncle Ben's. An all-expenses paid trip to NYC with my mom to compete in a culinary showdown and I was hooked on cooking.
Everyone's invited!
After college, I moved out to California where my love of cooking for others really took off. At a time when our friends' lives were so busy, our Dinner Parties became sacred -- no phones, talk to real people, and keep the wine flowing. Above is one of our more memorable 30 person dinners.
Stepping up my game...
At Kellogg, I wanted to take the dinner parties to the next level. I got non-IKEA plateware, started serving 4-5 course meals, and invited classmates to an intimate dining experience.
The seed is planted...
Classmates who I meet for the first time tell me they've heard about my dinners and want to do the same. I decide to figure out a way to make it easy for others at school to start hosting.
Calling all chefs and hungry people...
I gauge attendee interest with an online form, expecting maybe a few dozen responses. Within 2 weeks, 370 students fill it out. Wow! How are we going to build this thing?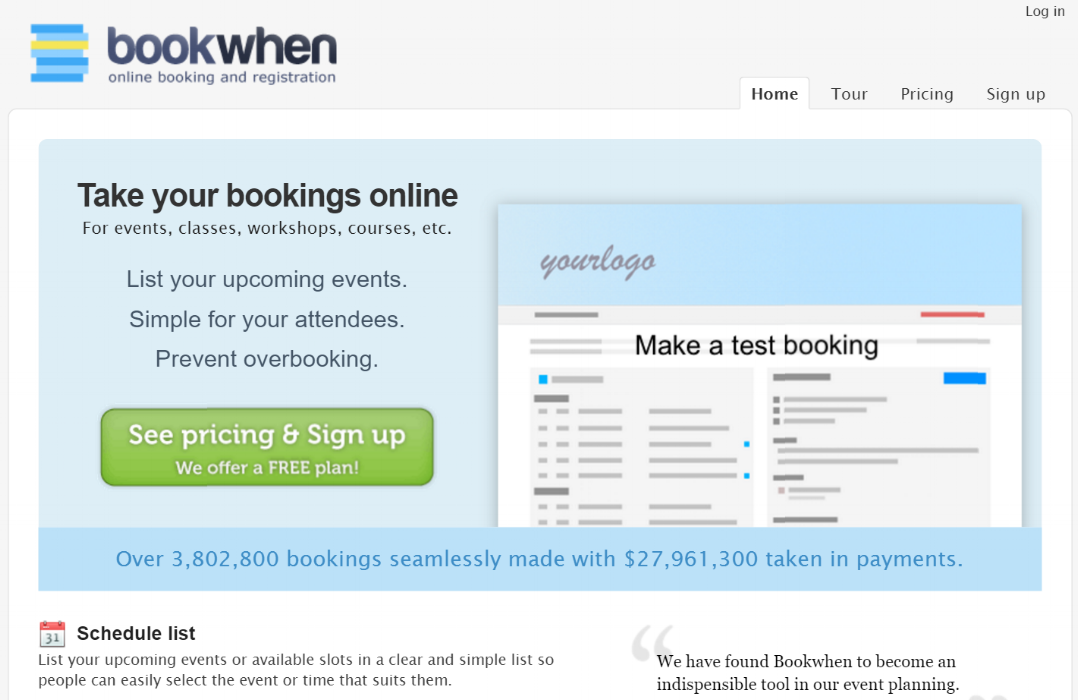 Standing on the shoulders of giants...
I scour the web and find few viable hosting platforms. Eventbrite is fine if you want to let anyone discover and attend dinners, but for closed events, it won't work. Deep in the interwebs however, I find Bookwhen.com, a small free event registration platform. It's perfect, well almost.
Giving up the reigns...
Bookwhen's site works, but its UI is clunky. The question now is do I register each host's dinner myself or let each person do it individually and probably lose out on a few dinners. To avoid becoming a bottleneck, I opt to make it self-serve.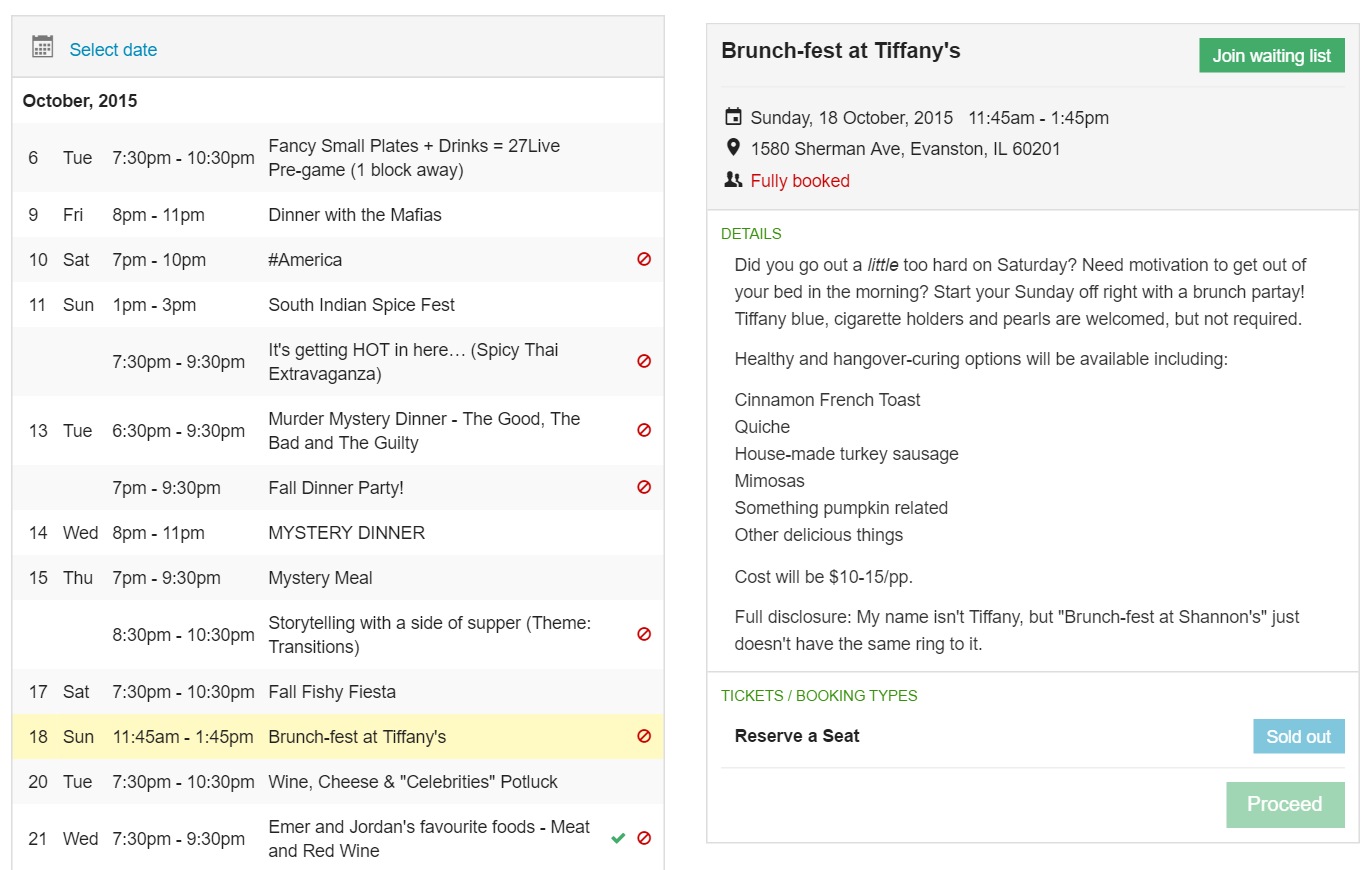 Introducing Supper Klub...
Murder Mystery dinners, Storytelling dinners, Wine and cheese nights... the diversity and creativity of dinners amazes me. In a nod to Kellogg, I call it Supper Klub, and over the course of the Fall, over 350 students experience it, making new friends and tasting the culinary creations of their classmates.
Epilogue
The dinners have been a great success and I'm proud to have built something that gave my fellow classmates a chance to create new connections, have meaningful conversations, and enjoy some home-cooked meals.